Our services

Carpet Cleaning SE27
When it comes to the very best in West Norwood carpet cleaning, discover how we can get your how as clean as possible for the lowest possible price. Discover how to keep your carpet clean with our amazing range of services, suitable for any occasion. Our team of expert SE27 carpet cleaners know exactly what it takes to makes sure that your carpets are cleaned to the highest possible standards. Coupled with our fantastically low prices, whatever your reason for needing the cleanest carpets around, we have the very best professional service for you, at the kind of price you will appreciate.

Upholstery Cleaning SE27
Getting the best in West Norwood upholstery cleaning is now incredibly simple. Getting the right level of cleanliness when it comes to upholstery is an expert task, but with our fantastically knowledgeable staff, we know how to take on any SE27 furniture cleaning task. Whatever kind of stain in whatever time frame, we have the right plan of action to get your home looking brand new. We specialise in making sure your home is cleaned to the highest possible standards, and with our brilliantly low prices, you can be assured of the very best quality in upholstery cleansing services, without having to pay a massive cost.

End of Tenancy Cleaning SE27
The very best in West Norwood end of tenancy cleaning can be achieved at an amazingly low cost. Our company specialise in providing you with the range of services which matter, meaning that any property will be looking like new in no time at all. We focus on every aspect of SE27 end of lease cleaning, making sure that any property is ready for the new occupants when you need it to be. Whatever level of cleaning you require, we have the services for you. A quick dust or a thorough deep clean, we have the right services all at a low, low price.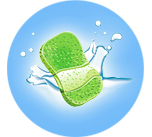 Domestic Cleaning SE27
West Norwood domestic cleaning no longer has to be a chore. We understand how difficult it can be to find the hours in the week to keep on top of every small cleaning matter, so we specialise in offering a cleaning regime to those who need those extra few hours for themselves. Our team of SE27 domestic cleaners know how to make sure that your living space is kept clean and tidy every week, without it having to impact on your work and social schedules. With so much going on in modern life, let us find you those few spare hours every week to spend how your would like.
from
£ 11
1 cleaner / per hour

House Cleaning SE27
For the best in West Norwood house cleaning, discover how our fantastic range of cleaning services are designed to help you. We know how hard it can be to find an extra few hours in the week, so we have a service for every schedule. Our team of expert home cleaners know what it takes to get your house professionally cleaned in no time at all. Combine this with our amazingly low prices and you are able to achieve the very best in cleanliness at the lowest possible cost. Discover today how our SE27 house cleaners can save you time and money.
from
£ 11
1 cleaner / per hour

Office Cleaning SE27
When it comes to West Norwood office cleaning, our company offers you the best results for the lowest cost. Our staff of expert office cleaners know what it takes to make sure that your workspace is kept to the highest possible standard. Whether you need to entertain clients or simply wish to operate in a sparkling work environment, we provide everything you could ever need for the very best in commercial cleaning services. With the full range of cleaning services, and coupled with our low prices, discover just how simple it is to keep your SE27 office clean in any situation.


from
£ 11
1 cleaner / per hour